Seagate Data Recovery | Recover Deleted/Formatted Files from Seagate Hard Disk
Have you made data lost on your Seagate hard disk? And are you eager to find a way to recover it? Don't so worry. If the lost data is caused by accidental deletion, partition format, virus attack and software crash, it is not a big deal. If the place where the lost data in isn't overwritten by new data, you still have the chance to recover the lost data from the Seagate hard drive. In this post, I will show you why and how.
Why Lost Data Can be Recovered?
Theory Of Data Recovery
Format and deletion are similar to delete files in the file allocation table. What is the difference between format and deletion is that format is to delete the index of all the files. The system will assume that there are no hard disk partition contents. Format does not do anything for the data area. Actually, the content is still existed. As we know, data stored in our computer by binary files consisted of 0 and 1. So if the place where the lost files in isn't overwritten by new data, the lost data still stays in our computer. Just with the knowledge and the corresponding data recovery tools, data can be got back.
Asunsoft Data Recovery
Asunsoft Data Recovery is a useful tool for us to recover lost data from Seagate hard drive. It supports many kinds of formats, including photo, video and other formats. It can also recover lost files from SSD, USB flash drive, Hitachi hard drive and many other storage devices safely.
How to recover lost data from Seagate hard drive.
Step 1. Download Asunsoft Data Recovery and run it on your computer.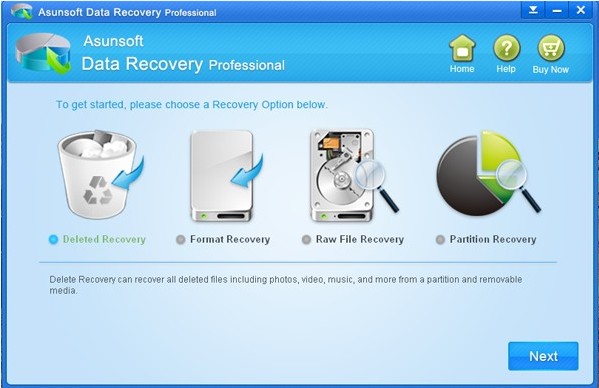 Step 2. Choose the appropriate mode and click "Next". Related prompt information is showed on the bottom of Asunsoft Data Recovery. You can click one to see the introduction.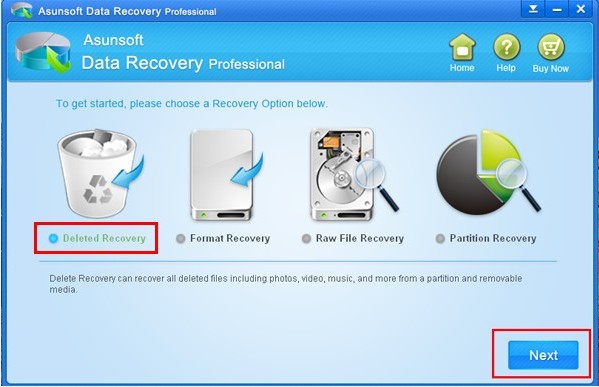 Step 3. Choose a partition of your Seagate hard drive and click "Scan". Notes: You should make sure your Seagate Hard Drive connected with the computer.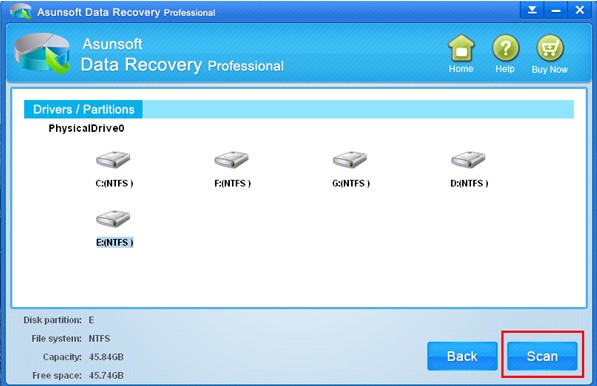 Step 4. Select the lost files you want to restore in the list and click "Recover". Important: Don't save the recovered files in the place where the lost files in. You can save it in your computer.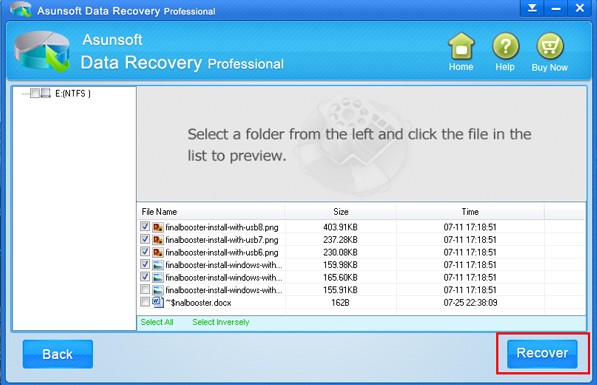 Wait for several minutes, you will get the lost file back.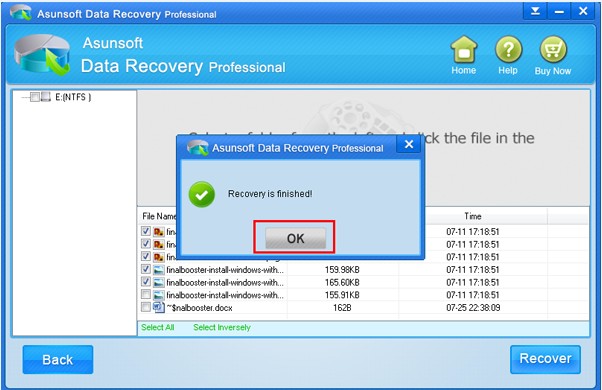 Related Articles:
External Hard Drive Data Recovery - Find Back Your Lost Files
Sandisk Data Recovery - What You Should Do to Recover Your Lost Files
Kinston Data Recovery - Restore Lost Files for You