External Hard Drive Data Recovery(EHDDR) Find Back Your Lost Files
The main causes of data loss are as follows:
» Virus invasion: Some virus invaded our computer by network. They may do some destructive operations to our computer and external hard drive. Deleting important files is one of the destructive behaviors.
» Human error: Sometimes we may delete files by pressing "shift+del" too fast or format partition or external hard drive by accident.
» System error: The shortcomings of software and operating system also can result in data loss.
The problems mentioned above are not terrible. Only if the place where the lost data in isn't overwritten by adding new data, the External Hard Drive Data Recovery(EHDDR) can help us find back the lost data. It can recover lost files from External Hard Drive and other storage devices safely and completely. Moreover, it supports to recover many different kinds of formats, including pictures, videos and other formats. How to use it? Next.
How to Recover My Lost Data by Using the EHDDR?
Simple steps and friendly interface:
Step 1. Download the software and run it on your computer.
Don't need to set your computer. Double click asunsoftdatarecovery.exe in the file directly after download it.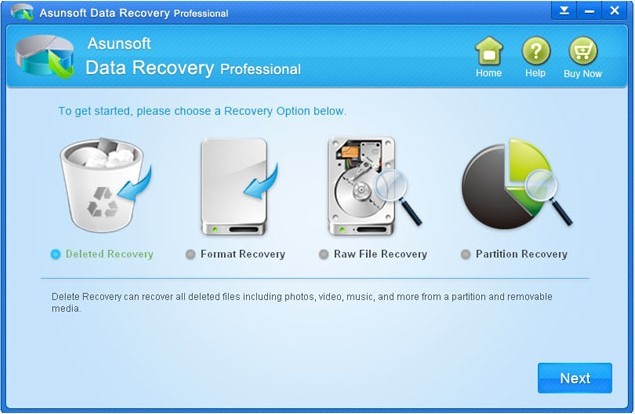 Step 2. Choose a right Recovery Mode.
Just like the interface showed on the screen, to get started, choose a Recovery Option first. It provides four options you can choose. You should choose it according to your own situation. Different Recovery Mode with different reasons of the lost data resulted from. You can click one to see detailed information about the Recovery Mode you clicked. After you chosen the Recover Mode, you click "Next" to go on.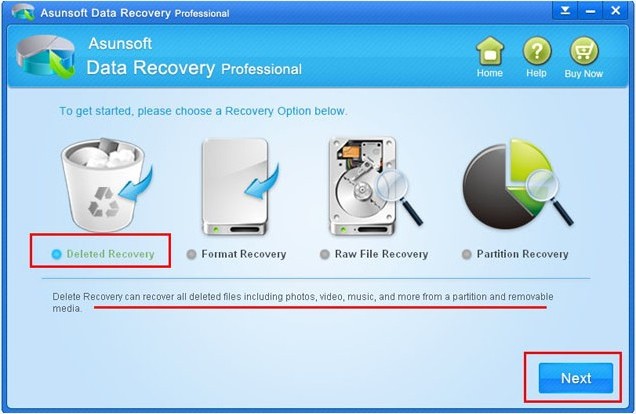 Step 3. Choose the External Hard Drive
You should choose the partition or drive where your data lost. After you chosen the corresponding external hard drive name, you click "Scan" button to scan the deleted files in it.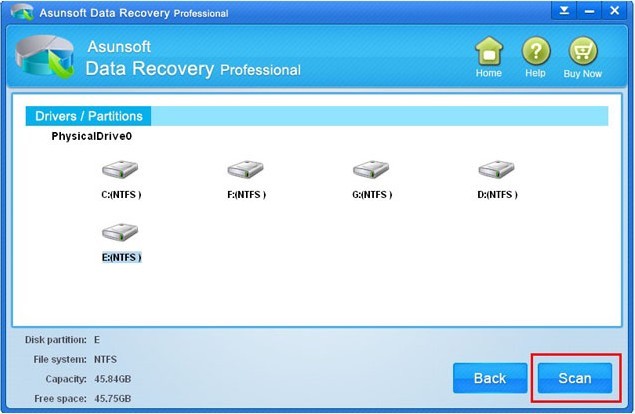 Step 4. Select the files you want to recover.
After scanning, it will list all your deleted files in your external hard drive, and you select those you want to recover and then click "Recover" button to recover your selected files.
Notes: The recovered data can't be saved in the place where you lost data in.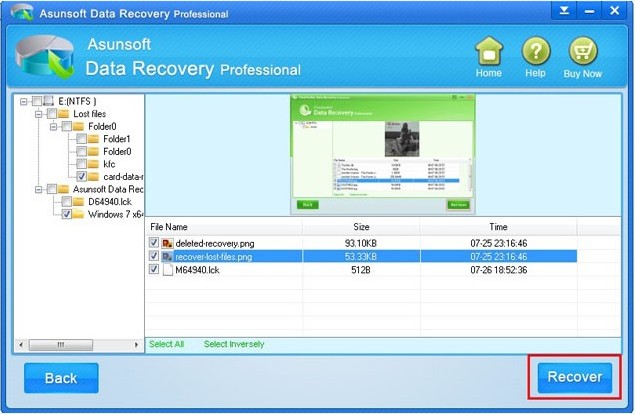 Step 5. Finish recovery
Wait for several minutes and when the prompt bar "Recovery is finished" shows, you click "OK" and then it help you find back your lost files successfully.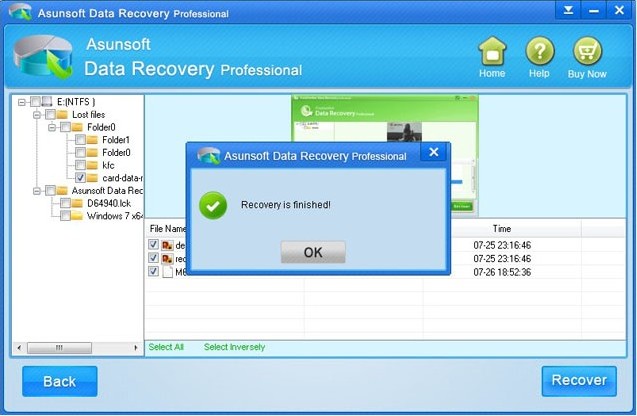 Related Articles:
USB Data Recovery - Recover Deleted/Formatted Data from USB Flash Drive
Hitachi Hard Disk Data Recovery
How to Recover Deleted Files from Various Cards