How to Unlock Samsung Galaxy Phone When Forgot Screen Lock Pattern
Are you using Samsung Galaxy phone? It is sometimes so inconceivable that you should forgot your Android phone's screen lock pattern you have entered for hundreds of times. It should be very annoying to be locked out of your own phone's screen. Then what to do when you can't access your Samsung Galaxy phone? Go to ask a professional for help? No, it is unnecessary for you to do this. Because you can completely unlock your android phone's forgotten screen lock pattern by yourself.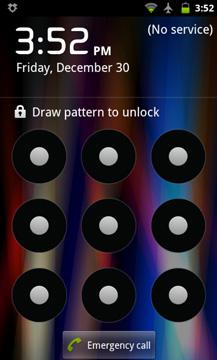 To unlock your Samsung Galaxy screen lock pattern you need to enter Android System Recovery Mode. And your phone will be factory reset which means all your phone data should be lost certainly including your forgotten screen lock password. So you are required to firstly make a backup for your android device.
1. Enter Android System Recovery Mode
Easily get to Recovery mode by the following simple procedure:

Step 1. Press Power button to power off your phone. If this doesn't work, directly remove your battery to turn off your phone. Then reinstall the battery.
Step 2. Hold on the "Home" key, Power key and Volum up key together for several seconds untill it enters Android system recovery Mode.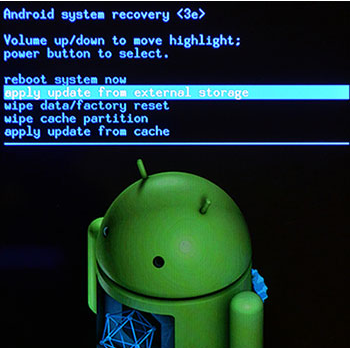 2. Wipe data to unlock your Android phone
Step 1. On system recovery interface press Volume keys to highlight "wipe data/factory reset" option. And press Power button to select it.
Step 2. Go on to highlight and select "wipe cache partition" option.
Step 3. Finally, highlight and select "reboot phone now" to restart your phone.
Now you can access your Android phone without screen lock patten. And your phone is factory reset to the condition when you bought it. Just set it up with your backup.