How to Recover Deleted Files from Various Cards
This article describes how to use Asunsoft Card Data Recovery to recover lost data from memory card. Asunsoft Card Data Recovery supports the recovery of many kinds of formats, such as pictures, office documents, videos, audio and other formats. And also it can restore the files which were deleted by accident or formatted by mistake or lost because of other reasons. It is a professional program on data recovery. For more detailed information you can click Asunsoft Card Data Recovery. Now we will introduce the steps to recover deleted files from various cards.
Step 1. Download the software and install it on your computer.

Step 2. Run the software and choose a Recovery Format.
You run the software and will be provided with four options to choose from. They are respectively as follows:
Choose Photo/Graphic option when you lost or deleted pictures/photos in various formats.
Choose Audio/MP3 option when you deleted audio files in various formats.
Choose Video option when you deleted your videos in whichever format.
Choose All File Types when the files you are going to recover including photos, audios or videos.
More information about the selection of Recovery Formats, according to your own situation, you can refer to the interface of Asunsoft Card Data Recovery. After you chosen the most suitable one, you click "Next" to go on.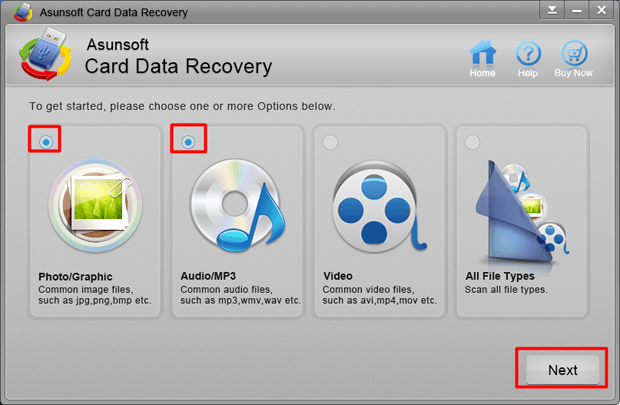 Step 3. Select the memory card or partition where your lost files in and click "Scan". You should make sure your memory card connected with your computer first.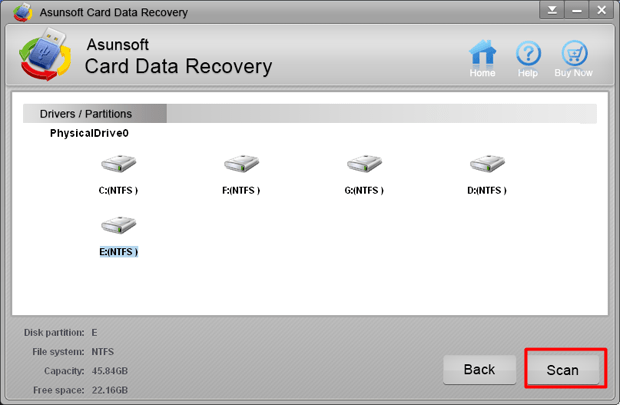 Step 4. Select the file you want to recover and click "Recover". Notes: Don't save the recovered files to the place where your lost files in.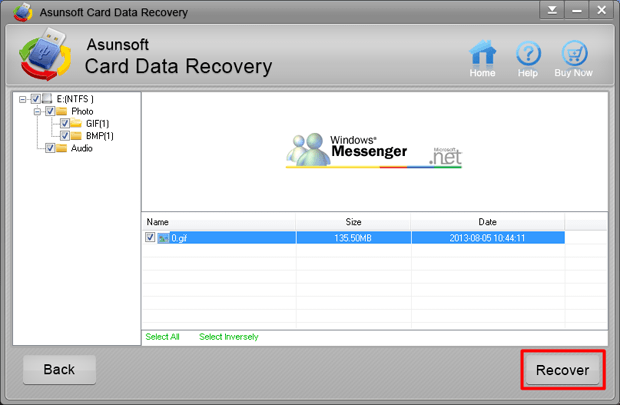 Several minutes later, a prompt bar of recovering finished appears and you have recover your deleted files from your card successfully.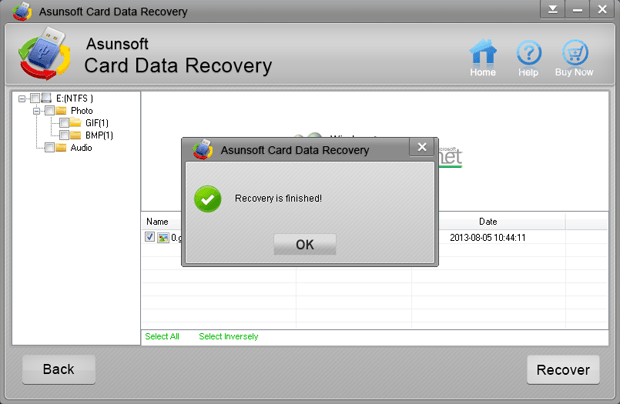 Related Articles:
External Hard Disk Data Recovery - Find Back Your Lost Files
How to Recover Lost Data from SSD
Kinston Data Recovery - Restore Lost Files for You
Sandisk Data Recovery - What You Should Do to Recover Your Lost Files