How to Set Phoenix Previous Edition Boot Computer from CD/DVD
This is a previous edition of Phoenix BIOS SETUP table, but many computer produced years ago still installed this edition. This tutorial will show you how to set you computer to boot from CD/DVD via change boot order in Phoenix Previous BIOS SETUP.
1. Start your computer and press F2/DELETE (How to Enter Your BIOS SETUP via BIOS Key) as soon as you can until BIOS SETUP screen pops up.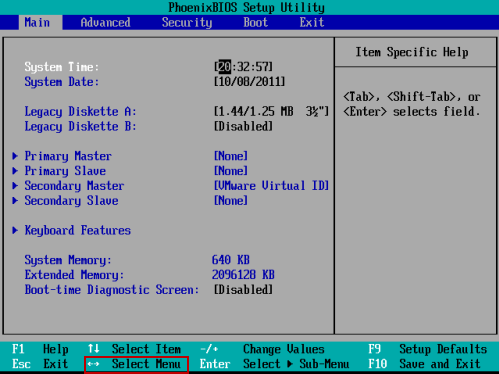 2. Select Boot menu via use ←/→ key, then press ↑/↓key to select "CD-ROM Drive", it will be highlighted.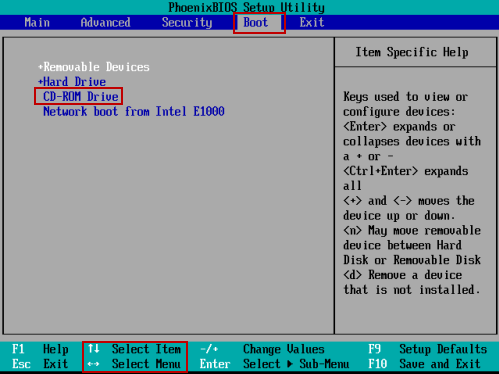 3. Use +/- key to move CD-ROM Drive item to the first boot device.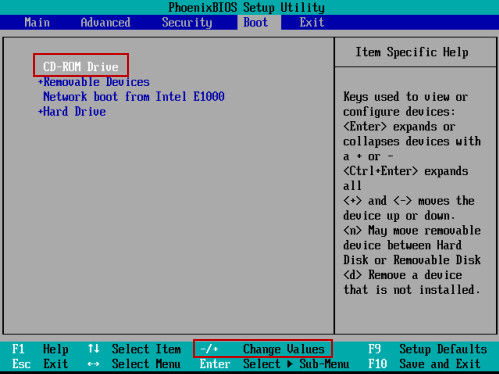 4. Press F10 to save the setting and Exit. When a confirm message pops up, insert your bootable CD/DVD disk, choose YES and press Enter to go on, and computer will boot from CD/DVD-ROM later.