How to Change Twitter Password
Are you using Twitter? If you want to make some changes to your account or update your information but you have no idea how to do, then you can spend a few minutes to browse through this article. It shows you easy and clear steps on how to change twitter password if you need to.
Generally, there are 2 conditions in which we need to change an account password. One is when you just want to make some changes to your account information. Another is when you forgot or lost your account login password. In the second condition we also call it password reset/recovery.
Change twitter password
When you have signed in your twitter account it is very easy to change your old password to a new one.
Step 1: Click on "Settings" icon in the top right menu. It pops up a pull-down list. Click on "Settings" tab.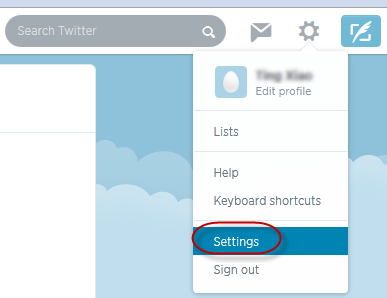 Step 2: Click on Password tab under the "Account" on the left pane.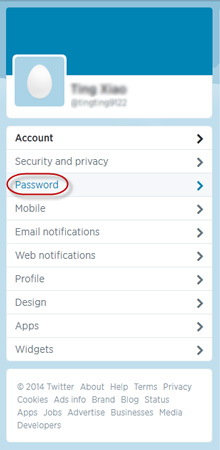 Step 3: Type your current password and new password. Click on Save changes button.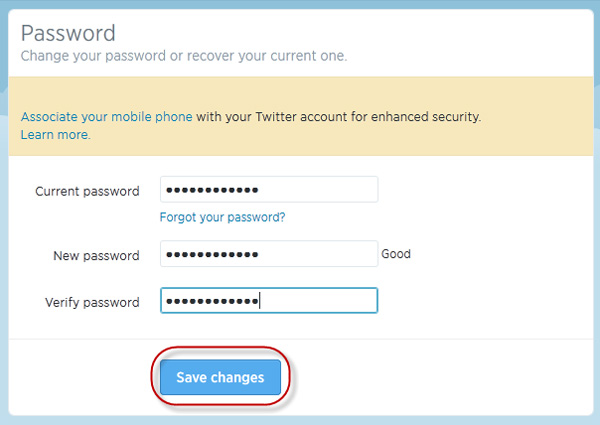 Password has been changed successfully.

Recover your current twitter password
You wanted to change your password but when you are required to type the current password you found you forgot it. Sometimes things seem really strange that you remember something at the last moment but suddenly forgot it at this moment. Then you can click on the Forgot your password link. Immediately it appears a hint "Reminder sent!", Which means an email has been sent to your associated email address.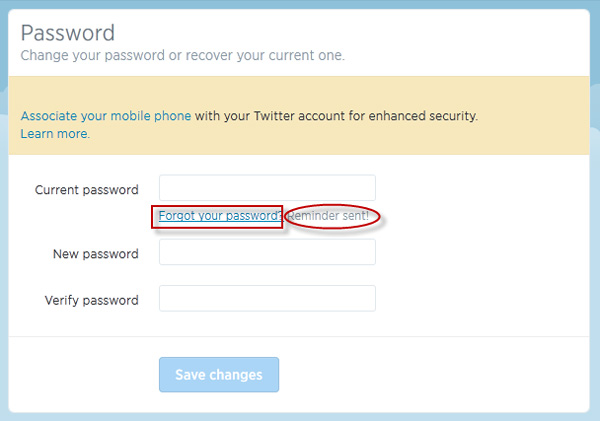 Check your associated email address. Follow its instruction to reset your forgotten password. You can click on the button or the url.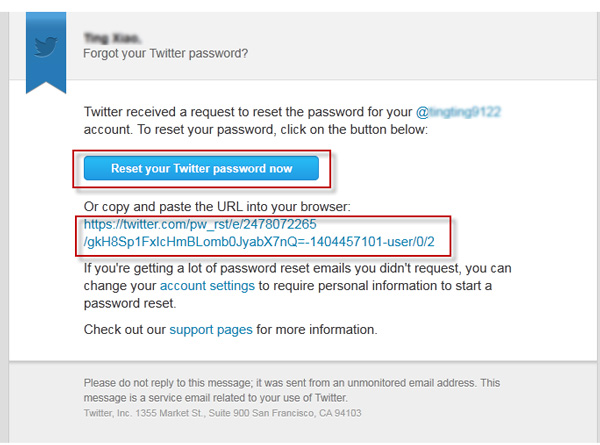 Type your new password and click on Submit button. Then password should be changed successfully.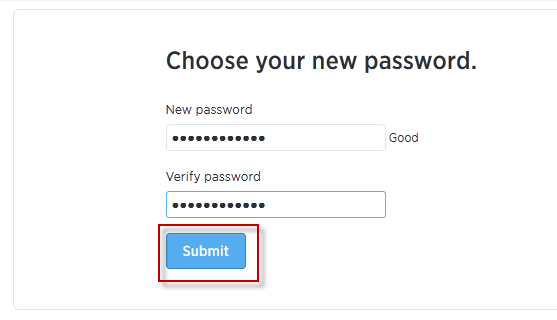 As you see, an associated email is so important for an twitter account. So keep in mind it as much as possible. It can be used to reset your twitter password if forgot it.