How to Reset Facebook Password If Forgot It?
As a large social networking site, Facebook is widely used by people from all around the world. In Facebook we can make friends, chat online, share photos etc. So, a Facebook user account is very important for people using this website. And it will be annoying once you accidently forgot your login password and cannot access to your Facebook account. Thus, you should know something about how to Reset Facebook password when Forgot it.
Reset your Facebook password on login page
Step 1: When you log in your Facebook with an incorrect password you will come to the page which contains the following message. Click Request a new one link after the "Forgot your password?" label.

Step 2: Click on Continue button. Facebook will send a link and a code to your associated email address to reset your password.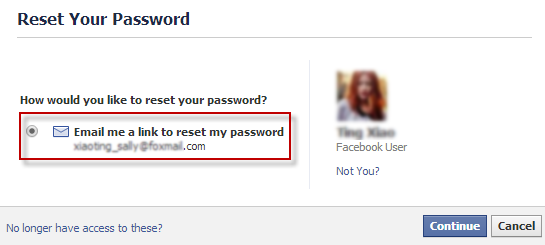 Step 3: Check your email to see the code Facebook sent you.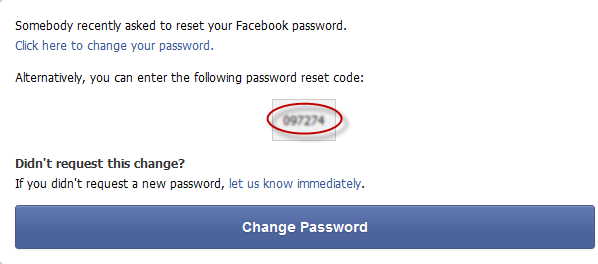 Step 4: Enter the code in the text field. Then click on Continue button.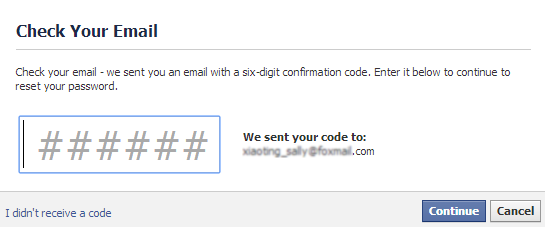 Step 5: Type your new password and type it again to confirm in the corresponding text field. Select "Log me out of other devices" for your account's secure. Then click on Continue button.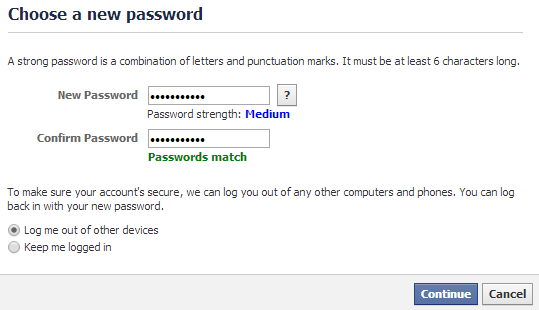 After that you have successfully reset your Facebook forgotten password and you will automatically access to your account.