How to Start Windows 8 in Safe Mode
Compared with previous versions of Windows Operating System, Windows 8 has revolutionary changes. So does the operation to boot Windows 8 from Safe Mode. Booting into Safe Mode in Windows 8 isn't the same as previous versions of Windows any longer, but where there is Safe Mode, there must be a way. Here's how to boot into Safe Mode in Windows 8.
Start your computer as usual, different with previous versions by pressing F8 key to enter Safe Mode, Windows 8 is to hold the Shift button and press the F8 key. Then it will lead you into the new advanced "recovery mode", and you click See advanced repair options to continue.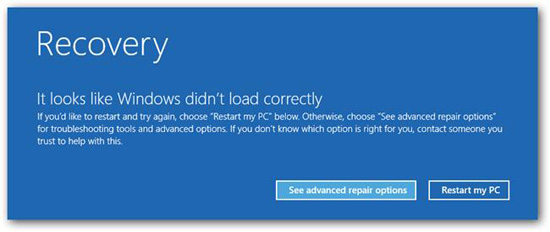 When you are provided several options, you choose the one Troubleshoot option.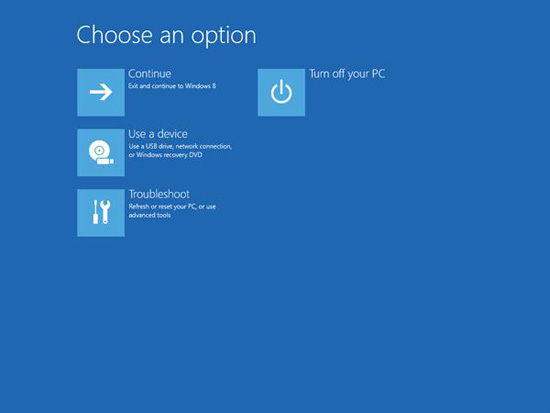 When it is on the screen of Troubleshoot, you choose Advanced options to continue.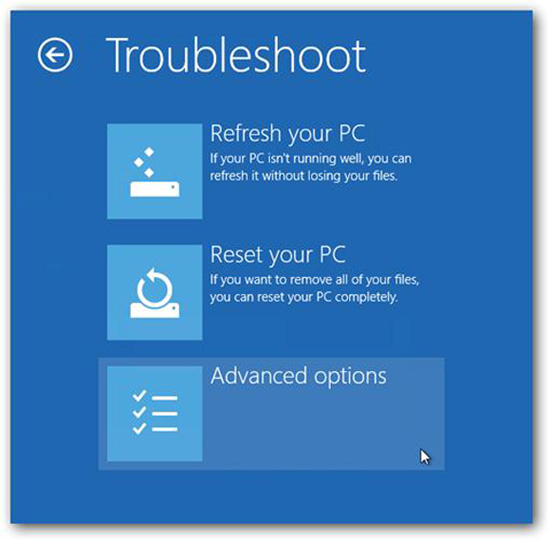 You will be provided several options again in Advanced options interface, here you should choose Windows Startup Settings option to go on.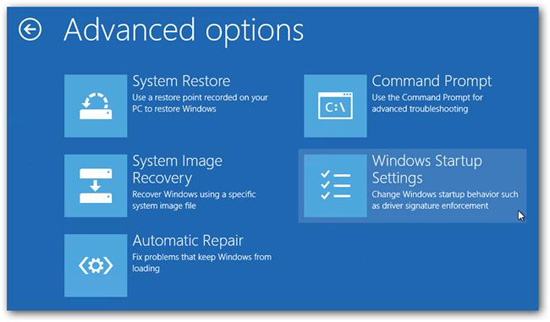 Now in the coming screen, you will see the button Restart in the bottom right corner, hit it to restart.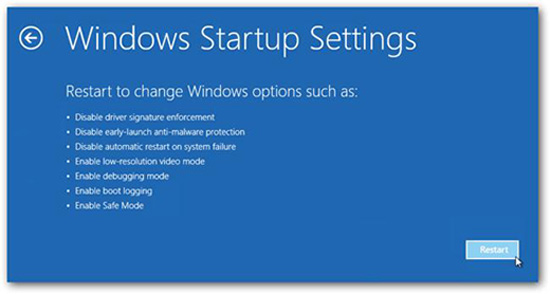 After your computer restarts, the Safe Mode option finally appears before your eyes. Now you can correspondingly press the 4 number key to choose Enable Safe Mode.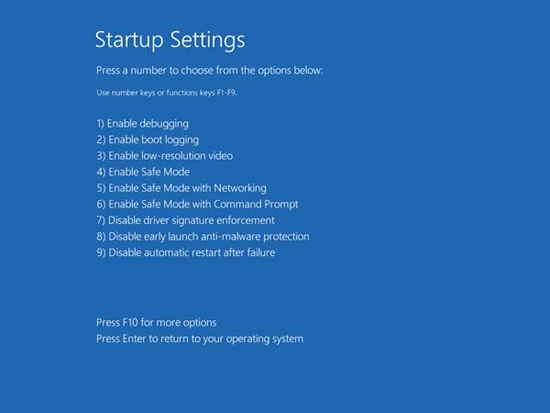 Wait for a short moment, the Windows 8 will boot from Safe Mode and show you the login screen as well. You login on as an administrator and your Windows 8 is in Safe Mode. And you can go on you next expected operations just similar with other Windows operating systems.
Related Articles: