Toshiba Password Reset - I Forgot Toshiba Laptop Windows Password
Forgot Toshiba laptop Windows password, how to do? If you are using Toshiba Satellite, Portege, Qosmio or Tecra laptop and unfortunately forgot the Windows login password, take it easy. Asunsoft Windows Password Reset can help you easily reset Windows 7/Vista/XP/2008/2003/2000 administrator and users' password offline. So you don't need to reinstall your Windows system or reset your Toshiba laptop to factory setting. OK, starting to reset Toshiba password now, by this way you can gain access to you locked laptop within several minutes.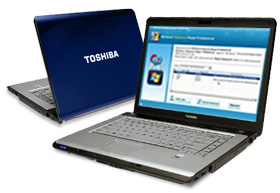 Of course you can reset it using a Toshiba password reset disk if you created it before. This tutorial will show you how to reset toshiba Windows 7 password with Windows Password Reset Professional.
To accomplish this you need to prepare a USB flash drive first.
Asunsoft Windows Password Reset Professional is an all-in-one Windows Password Recovery tool which can reset Windows 7, vista, XP, 2008, 2003, 2000 administrator and user's password for any desktop, mini notebook or laptop including Dell, HP, Toshiba, Samsung, Sony, Acer, ThinkPak, lenovo etc. Also called universal Windows Password Remover. Now let's begin.
Step 1: Download Windows Password Reset Professional and install it on another computer you have access to. Because you cann't access your own PC for losing the password.
Step 2: Run the software and create a Toshiba password recovery disk.
1. Insert a bootable USB flash drive or pen drive, select Burn to USB.
2. Select drive which you inserted from the pull-down list.
3. CLick Burn button and waiting.
4. Successfully complete, remove your USB. Use this disk to reset Toshiba Windows password.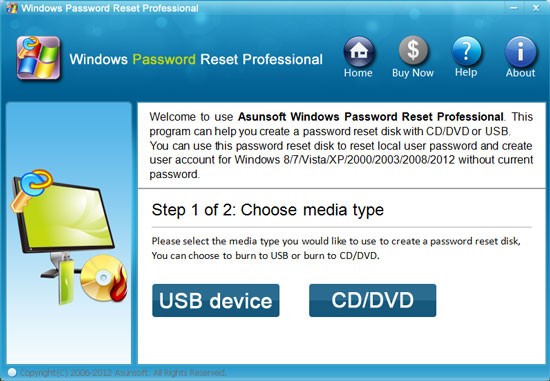 Step 3: When you forgot Toshiba laptop password, plug in the Toshiba password recovery disk to your laptop and set the laptop to boot from it. This can be done in BIOS SETUP.
How to set boot from USB drive.
Step 4: After booting from the disk, Windows Password Reset Professional will run automatically and a friendly window appears. All user accounts will be listed by Windows Password Reset Professional.
1. Click an account which you want to reset its password.
2. Click "Reset Password" button, when a confirm message pops up, click Yes.
3. User's password has been removed and show blank, click Reboot button, when a message pops up, remove your Toshiba password recovery disk and click Yes.
4. After restarting, you can logon your laptop Windows 7 again without password.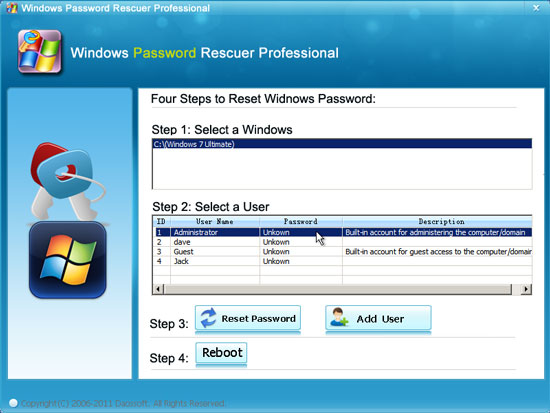 To reset Toshiba Windows 7 password using Toshiba password reset disk, you can refer to: How to Create Windows 7 Password Reset Disk and Use It to Reset Password.