How Do I Find My Microsoft Office Product Key When Lost
I lost my Microsoft Office product key when reinstall the software and need to buy the key again? Hold down and see this article, a simple method can help you retrieve any product keys of your software installed on you computer. If you've lost your product key you can often find it in the Windows Registry but this can be very difficult to do. Luckily, there is a powerful program available to help: Asunsoft Product Key Finder. Retrieving Microsoft office product key becomes very easy.
Product Key Finder can easily find any lost product key and serial number for for currently installed software, such as Windows operating system, Microsoft Office 2010/2007/2003, Visual Studio, SQL Server, Exchange Server, Adobe and many other products. Only need one click, all product keys in your computer will be displayed. It works perfectly with any computer, even the hard disk is crashed. Now let's see how to find my Microsoft Office 2010/2007 product key on a sample computer.

Step1. Download Product Key Finder and install it on your computer. Then run the software, a friendly screen apears: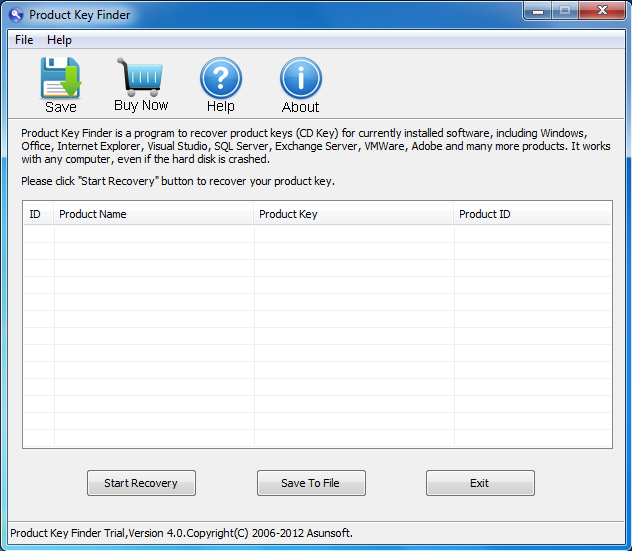 Step2. Find out lost product key for microsoft office 2007/2010 by just one click.
Click "Start Recovery" button, then the program will automatically find out all product keys for currently installed software on your computer. Now you can see that the Windows 7 ultimate, Microsoft Office 2010 and 2007 product keys are displayed in the list.
Note that Product Key Finder trial version juat can reveal five digits of the whole key.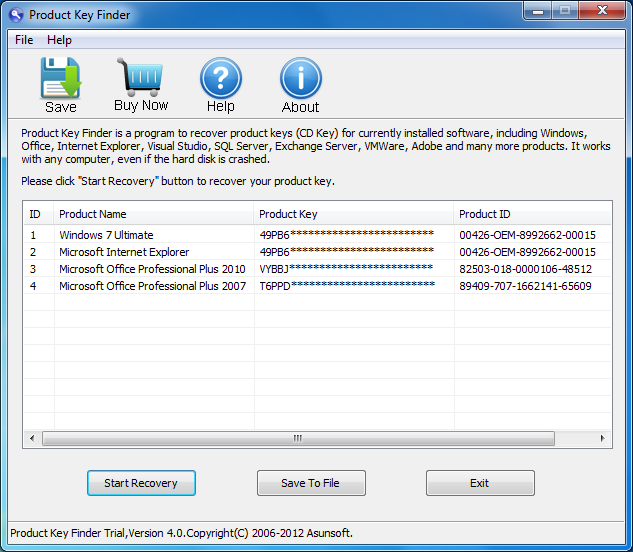 Step3. You also can backup all Product Keys of your computer then you don't need to find them again.
Click the "Save To File" button to backup your recovered product keys to a secure location. It will be saved as a txt file.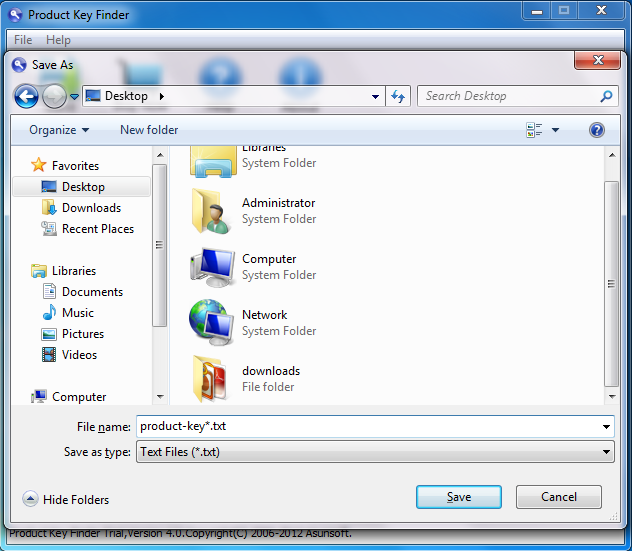 Of course, if there are many software installed on your computer, they will be displayed as well once you click recovery button. Is it powerful? Download and try it yourself.