SQL Password Geeker User Guide
When lost or forgot SQL Server user password and locked of MS Sql Server we surely hope to find an efficient and quick way to get back the password and regain access SQL Server. Well, Asunsoft SQL Password Geeker just can do this with ease. This guide will show you how to use SQL Password Geeker to efficiently and quickly reset lost SQL Server SA or other user accounts' password without any data loss.
Tips 1: Before using this software to reset the password, you must stop the sql service. See how to stop or eanble sql services.
Tips 2: To avoid unexpected data loss, you had better backup all the sql db files (*.mdf) before using this software.
Step1. Download and install SQL Password Geeker on your computer. Then Launch it.
Step 2: Click Open button on the tool bar, browse for your SQL Server master database file (master.mdf). Generally, it is located in this folder: C:\Program Files\Microsoft SQL Server\MSSQL.1\MSSQL\Data .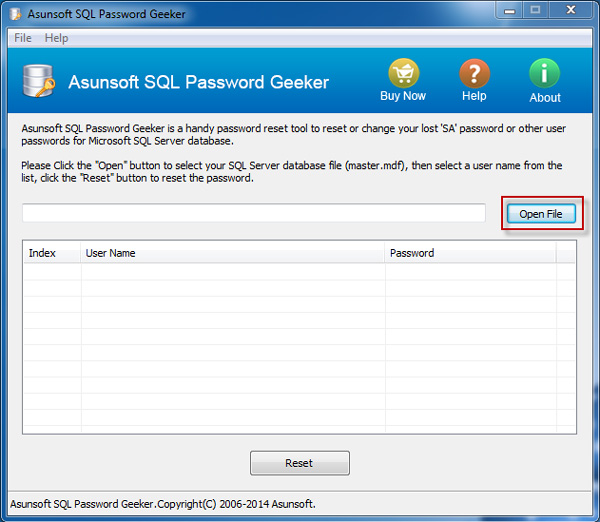 Step3. As you can see as below, all user accounts name are displayed. Click and highlight the user account whose password you need to reset. Then click on Change Password button.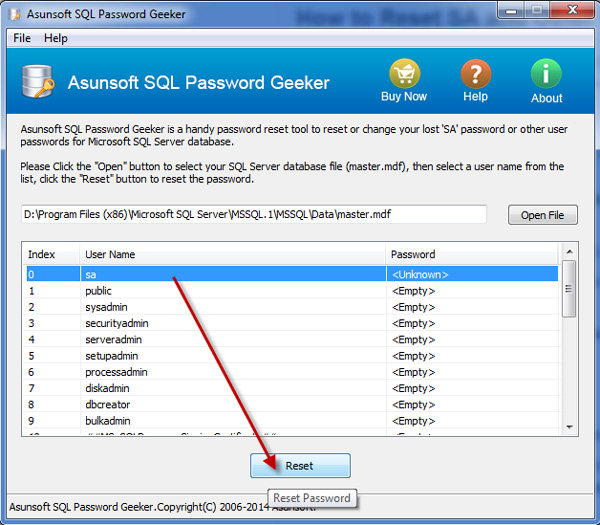 Step 4. A "Change Password" dialog box pops up. Enter a new password and then click OK button to finish.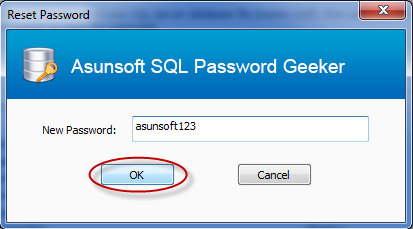 After the 4 simple steps you can start SQL services and then login your SQL Server with the new password.