How to Use Asunsoft Photo Data Geeker
If the photo/graphic is deleted by pressing "shift+del" or empty recycle bin, you still have the chance to get it back by using a professional Photo Data Software. If the photo lost by formatted, you also can find it back. Never to be afraid of losing files from now. This article will guide you to recover photos step-by-step. You should do it as the prompt.
Step 1. Download the software and run Asunsoft Photo Data Geeker on your computer.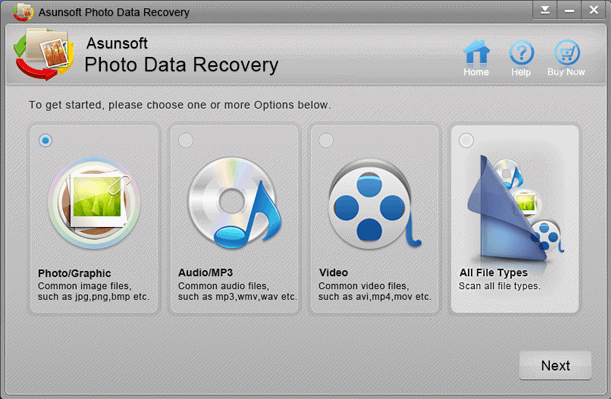 Step 2. Choose a Recovery Format and click "Next".
If your file lost was a picture, then you can choose Picture/Graphic Recovery. If your files lost contain other formats, you can do it according to your own situation. For example, your lost files contained picture and video, you can choose the Photo/Graphic and Video formats. If your lost files contained other formats, you can choose the All File Types.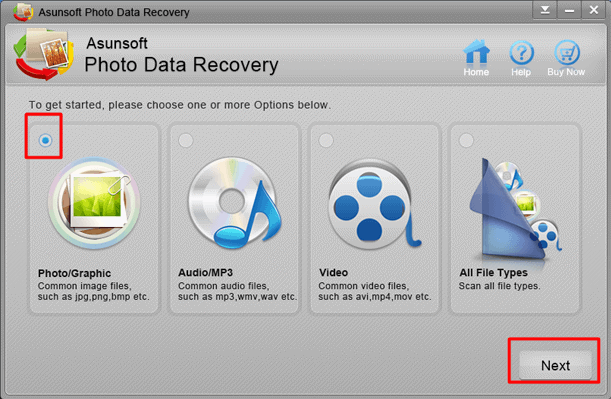 Step 3. Select the memory card or partition where your lost files in and click "Scan". You should make sure your memory card connected with your computer first.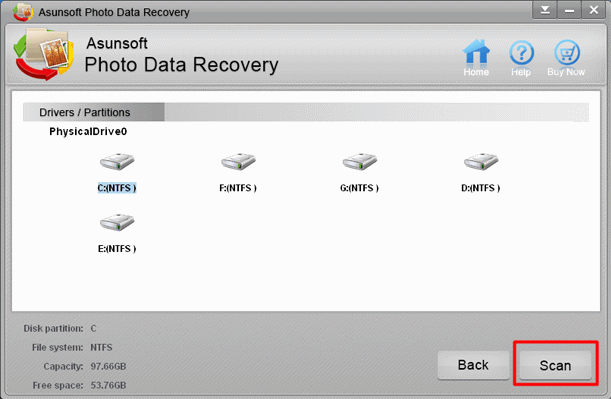 Step 4. Select the file you want to recover and click "Recover". Notes: Don't save the recovered files to the place where your lost files in.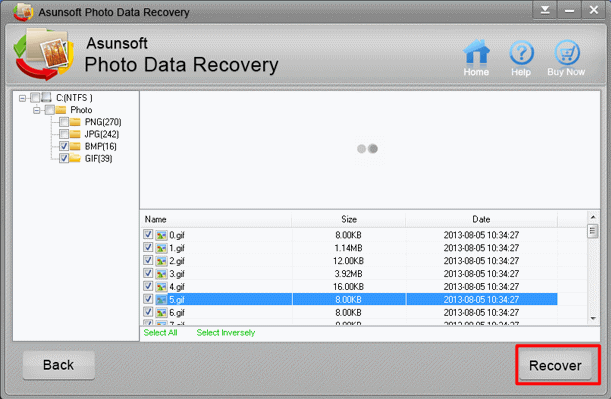 Step 5. Wait for several minutes until the prompt bar of recovering finished appears.