How to Use Excel Password Clearer
This article guides you how to use Asunsoft Excel Password Clearer. Asunsoft Excel Password Clearer is one of the most popular password remover software for removing lost or forgotten Microsoft Excel password. Easy steps and user-oriented interfaces let you remove within a few seconds easily and effectively. Supporting all versions of Microsoft Excel from version 97 to 2010. Now follow me to check out. Only a few seconds are needed.
I. Download and install Excel Password Clearer
Download and install Asunsoft Excel Password Clearer from Asunsoft official website and then install it ready for password removing.
II. Select and import the target password-encrypted MS Excel document
Press "Open" button (or select the "File | Open File" menu item) in the top left corner.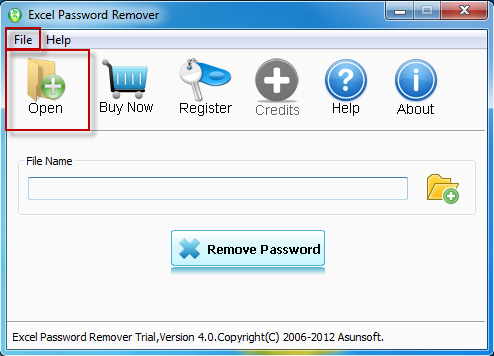 In the Open File dialog, you browse and select the target password protected MS Excel document you want to remove its password and then click "Open" button.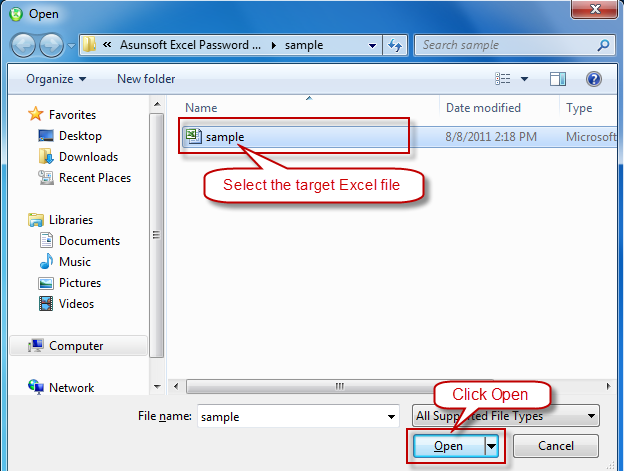 III. Remove the selected MS Excel document password
When the target Excel file is imported, click "Remove Password" button to start removing Excel password, the program decrypts the password-encrypted Excel document using Online document decryption server. Click OK to continue.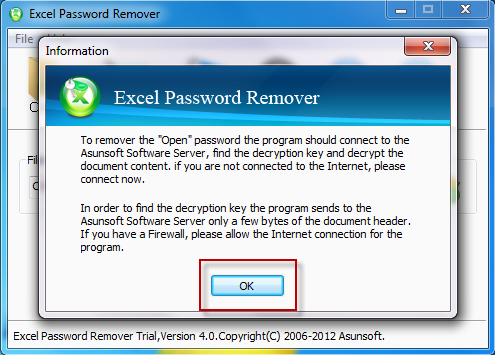 IV. Open password-encrypted Excel document directly
When you successfully remove your password, a prompt message appears. Now click "Open" button to open your Excel document without a password directly.