How to Burn an ISO image to CD/DVD and USB disk
This guide shows you how to burn an ISO image (such as windows xp/vista/7/8/2003/2008/2012 setup image, Office installation image) to a USB or CD/DVD disk.
Step 1: Download and isntall Finalbooster and install it to your computer.
Step 2: Start Finalbooster and click "Browse" choose an ISO image.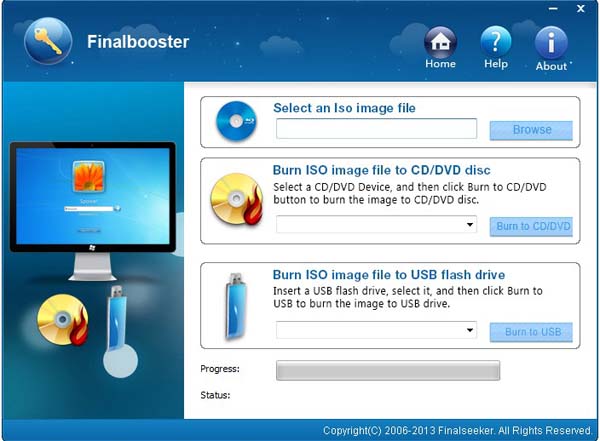 Step 3: Click Burn to USB drive or CD/DVD dirve. Tips: If the iso image is Windows 7/8/2008/2012 setup image, you can burn it to USB disk and install it from the USB disk.